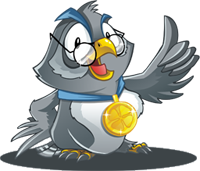 Participation in the game leader immediately increases your popularity. The image and message of the leader are shown almost on every page of Buho21.com. There are lists of top leaders. Every Sunday top lists are cleared and most active players receive medals in their profiles.

To be the leader you need to buy more votes than the current leader, 1 vote costs 10 clubis. Every minute the system deducts to the leader 1 vote.


Links:

You have not identify.
Introduce you nickname and password. Free registration.
List of players